April 10th . 2019
Silly Mazzy
Whilst on vacation we found it quite endearing that Mazzy did her favorite activity of napping. She napped on the futon, in her own bed, at the end of the kids' bed, and right under our bed.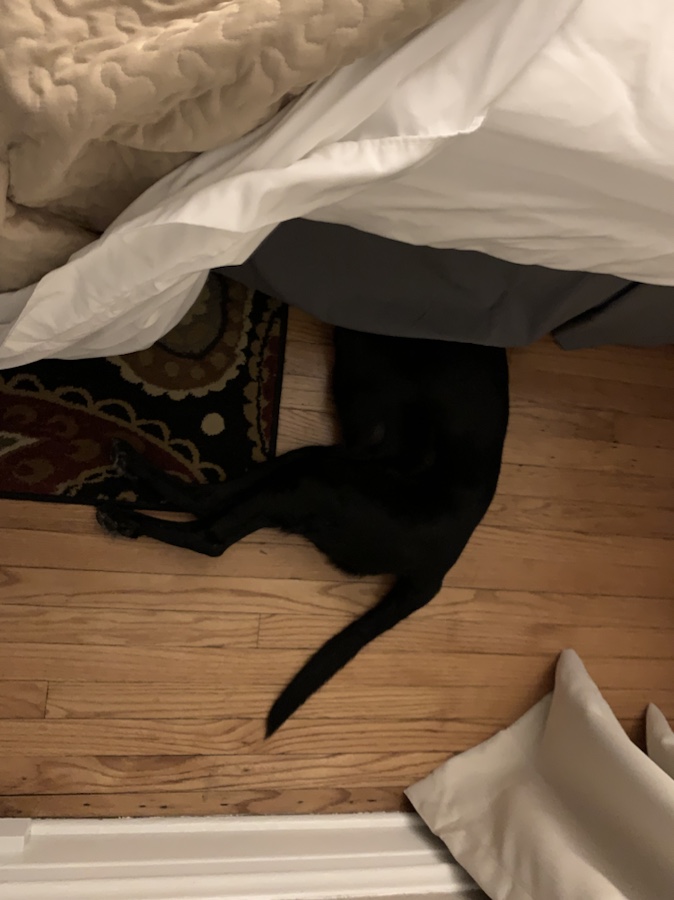 I think it's safe to say, she made herself right at home.
When she wasn't napping, she was hiking like a boss, AND also enjoying her first ever puppacino which was really just the whip from my beverage in a separate cup. Suffice to say, she was a huge fan, with whipped cream flying everywhere with every lick. This picture makes me smile every time I see it.