September 23rd . 2018
Moving On Up
Second 2018 MiSCA race in the books! (Third in the series of six). It was a glorious day at Fort Custer and so SO much fun.
This is one time Bastien's age for his grade is majorly working to his advantage. Upper Elementary racing is beginner courses and no more than 5-6 miles per race which Bastien is far overqualified for. And, since he didn't crash this race, he took SECOND – just six HUNDREDTHS of a second behind first. This should explain to you why I practically burst all capillaries in my face when he unexpectedly shot out of the woods fighting for the lead 10 FULL minutes before we were expecting him.
Because he missed the first race for hockey, he was still seeded at the back to start, which makes for quite a struggle getting into position. Today's placing should help a lot in that next week. And also, he's gaining a lot of experience standing on the podium and holding up the correct arm for his placing.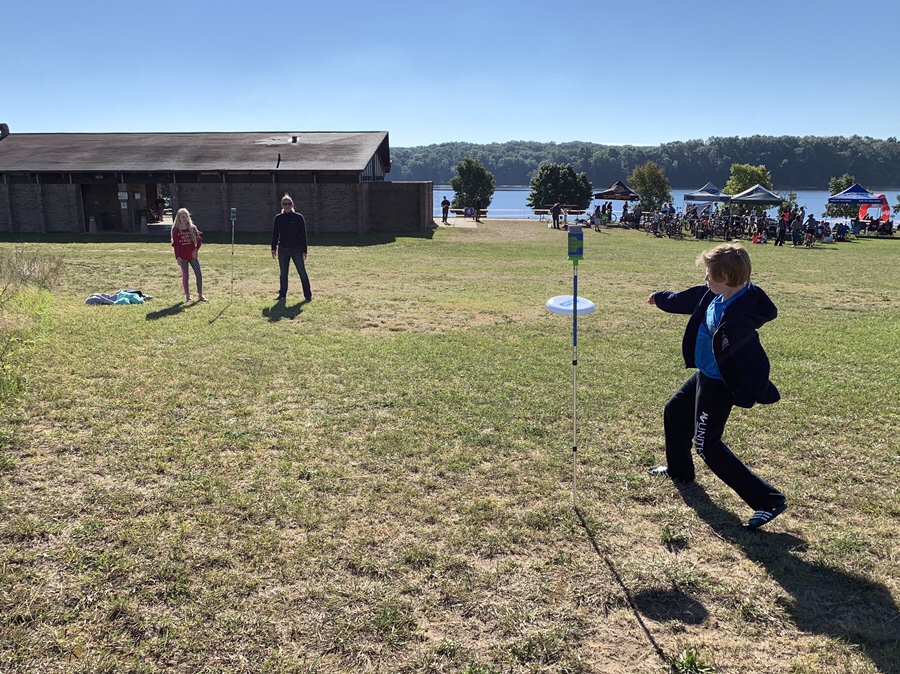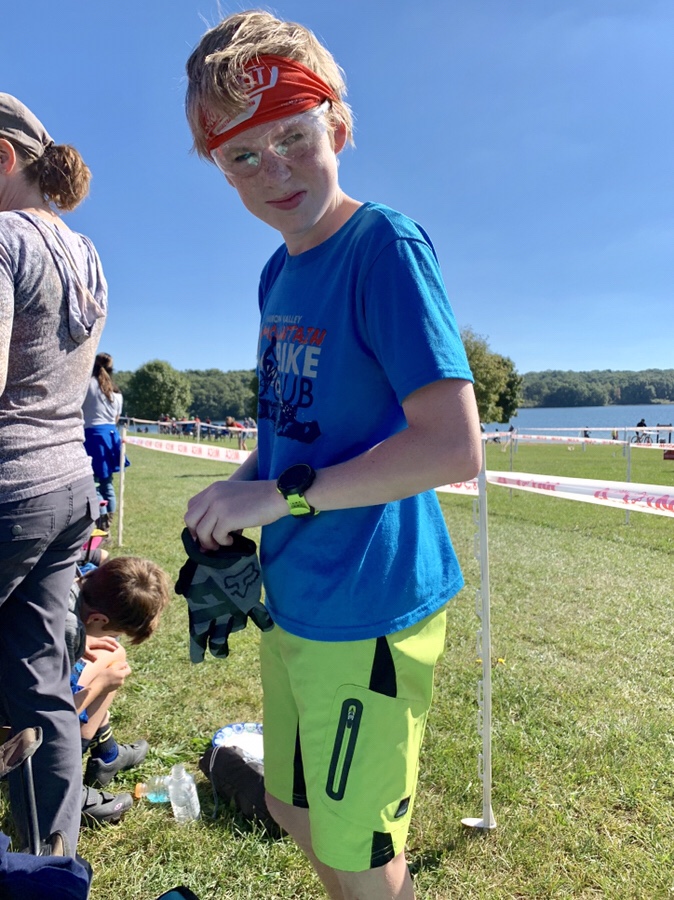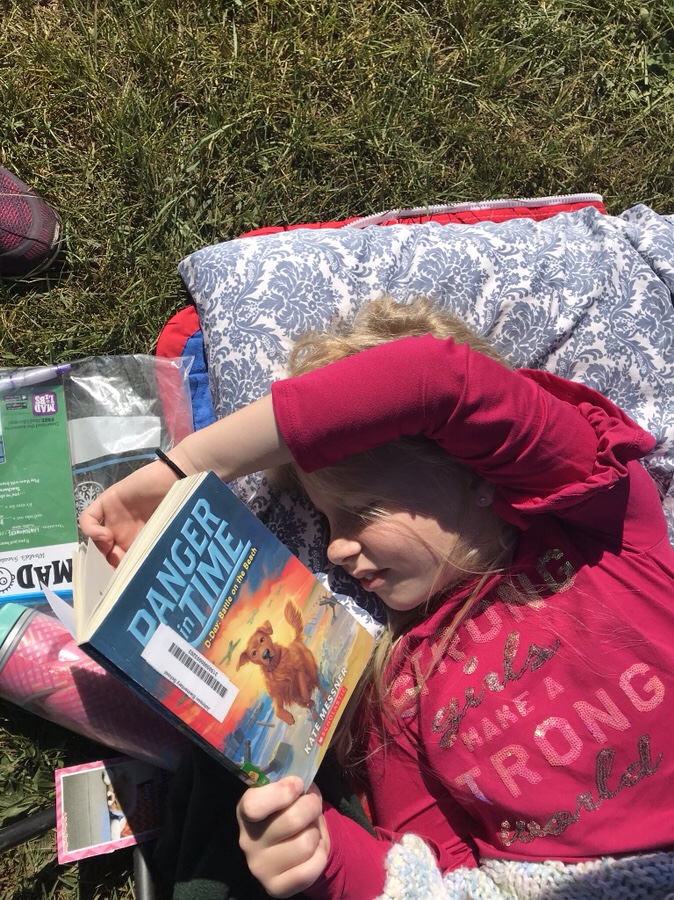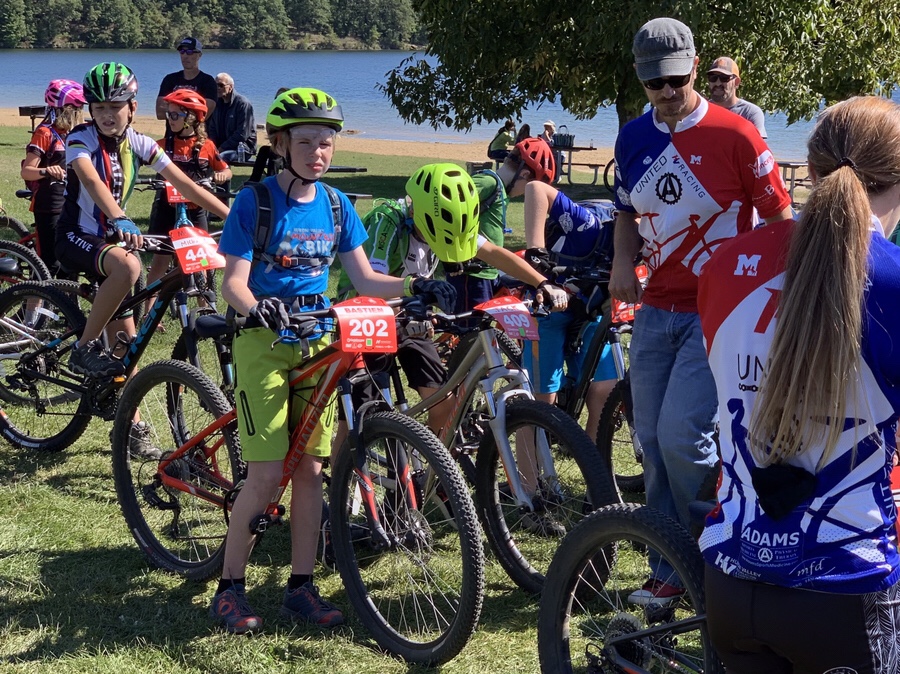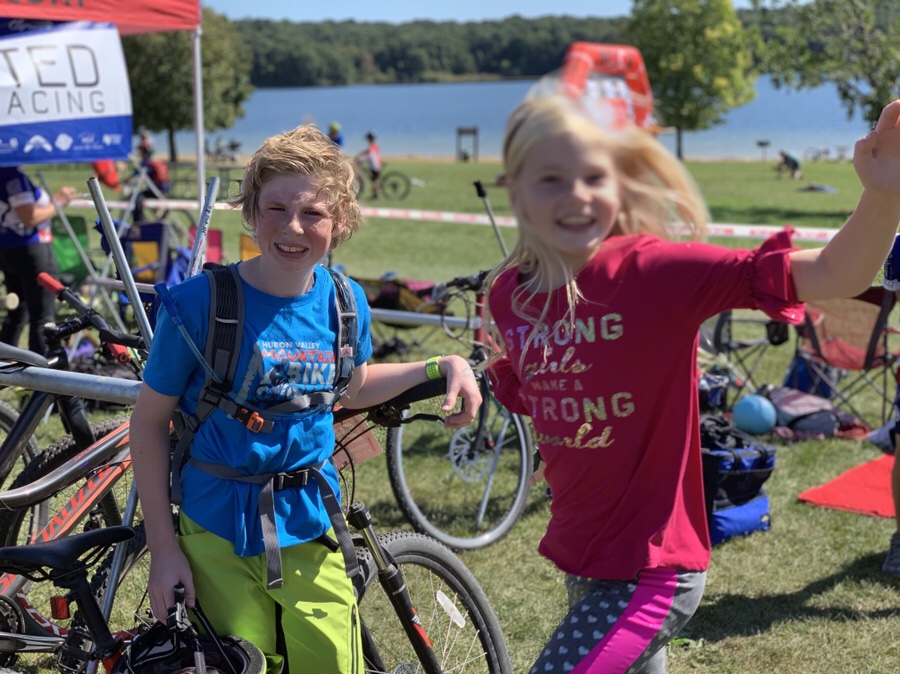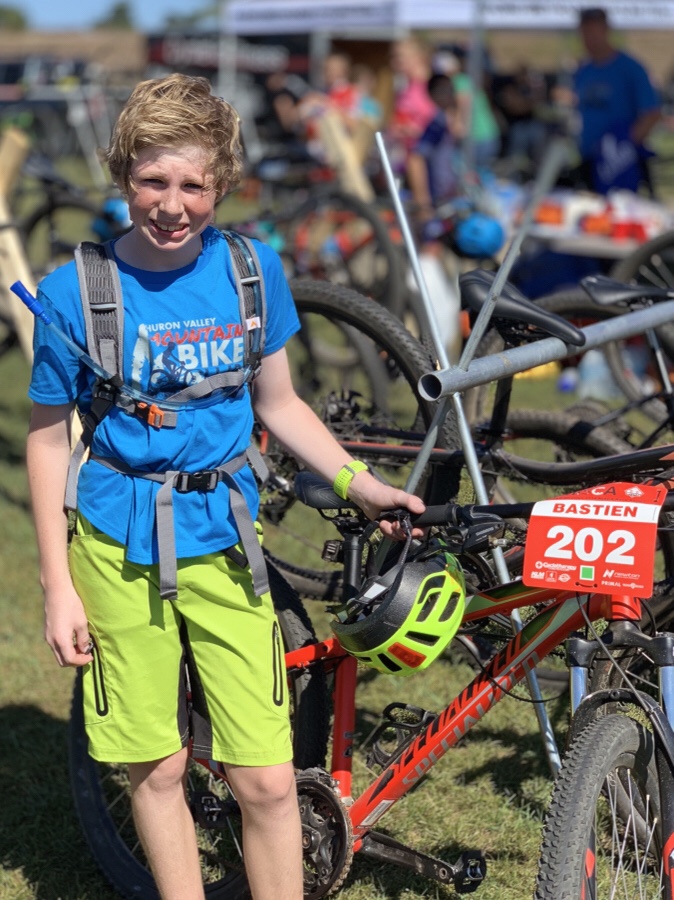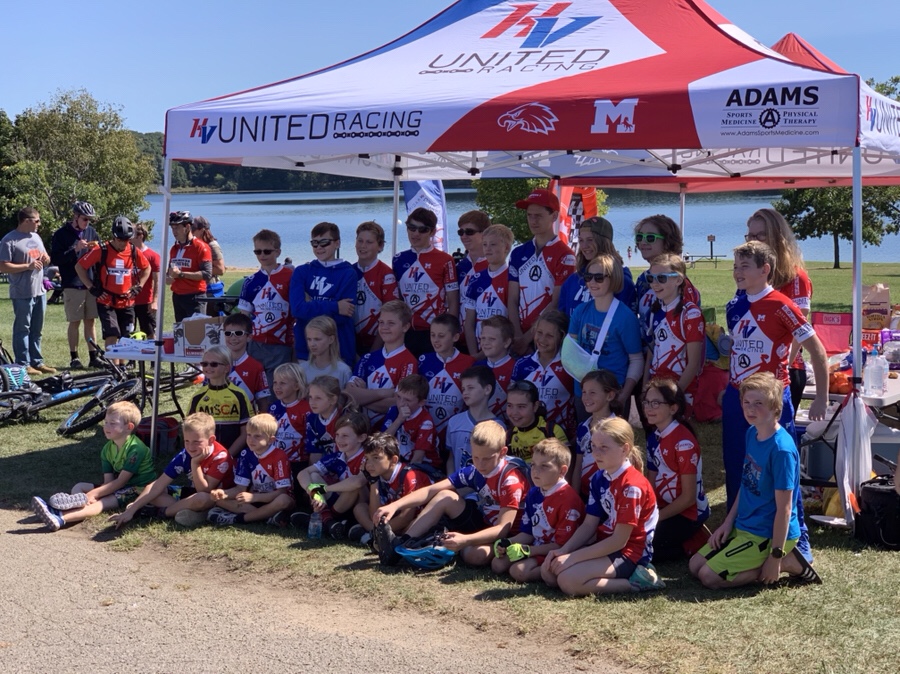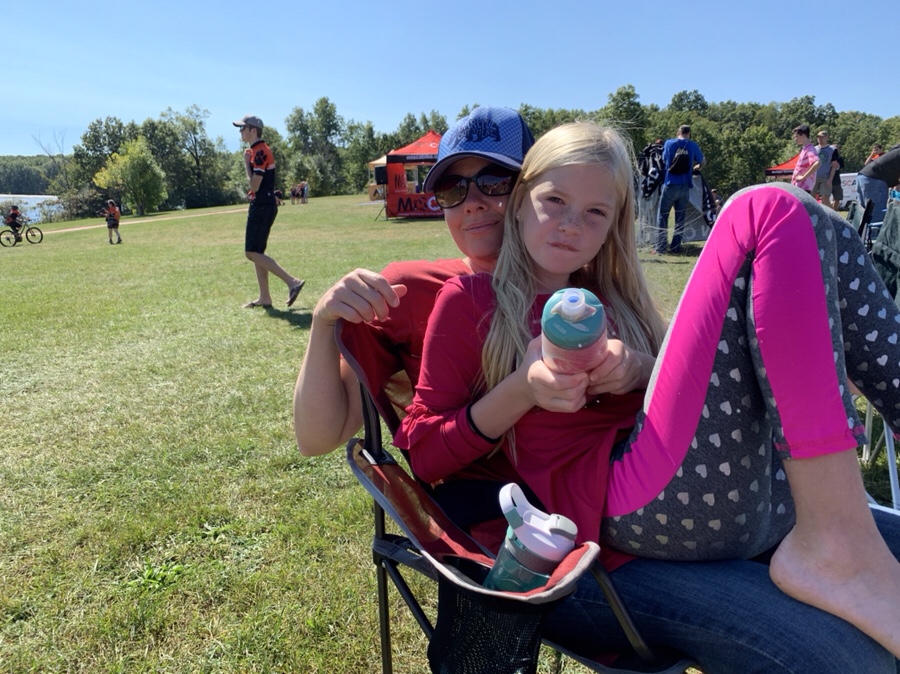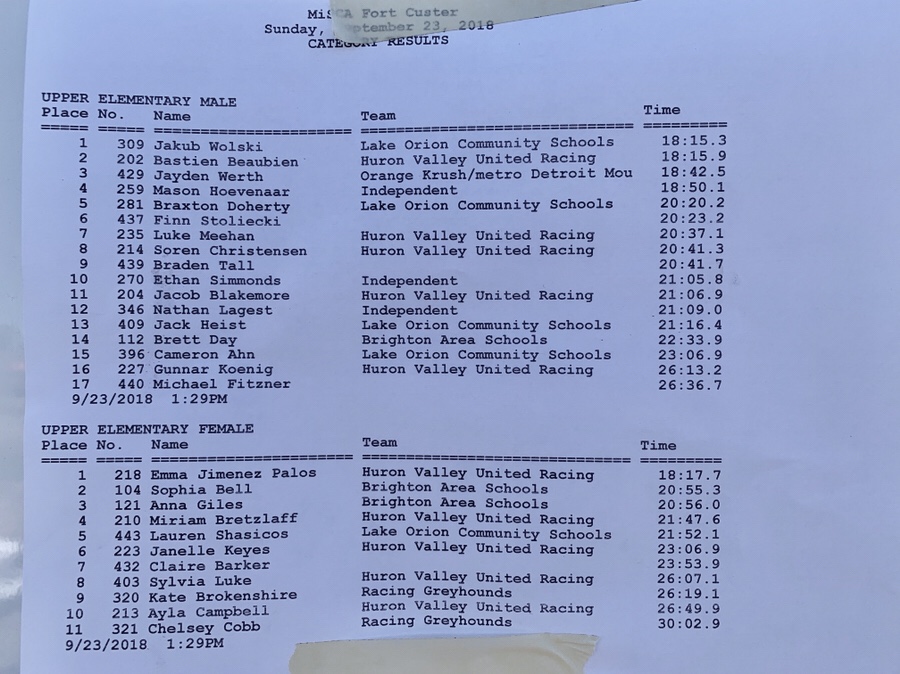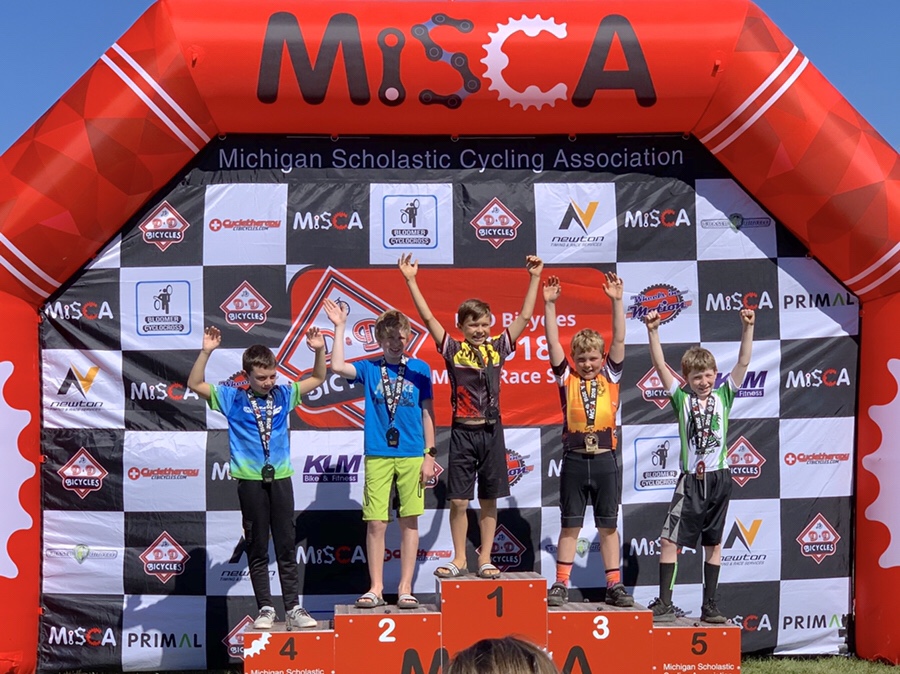 PS. It will forever irk me that Bastien's literally in the shadow of the series leader for this pic.