September 17th . 2018
Bastien's epic MiSCA MTB Race – Lake Orion, September 2018
What!? We made it to one of the mountain bike races Bastien trained all summer for but seemed destined never to race due to hockey. It was an incredible win in every way.
First, that we could get there precisely when he needed to check in, straight out of feet in hockey skates for days.
Second, that my parents were willing to pick up and deliver every crazy odd and end necessary for racing bikes. Including matching socks from within his sock drawer.
Third that he fell on the trail, popped off his chain, fixed it, and still made the podium. (He said his strategy was to not even look at his damaged legs until he was finished).
And let's not forget (fourth) that a few years ago (after a similarly scary crash) he said he would never race a mountain bike again.
Dude. This guy killed it. 100% grind. I am proud of him most of the time, but this really was a feat, and my cowbell has never been louder.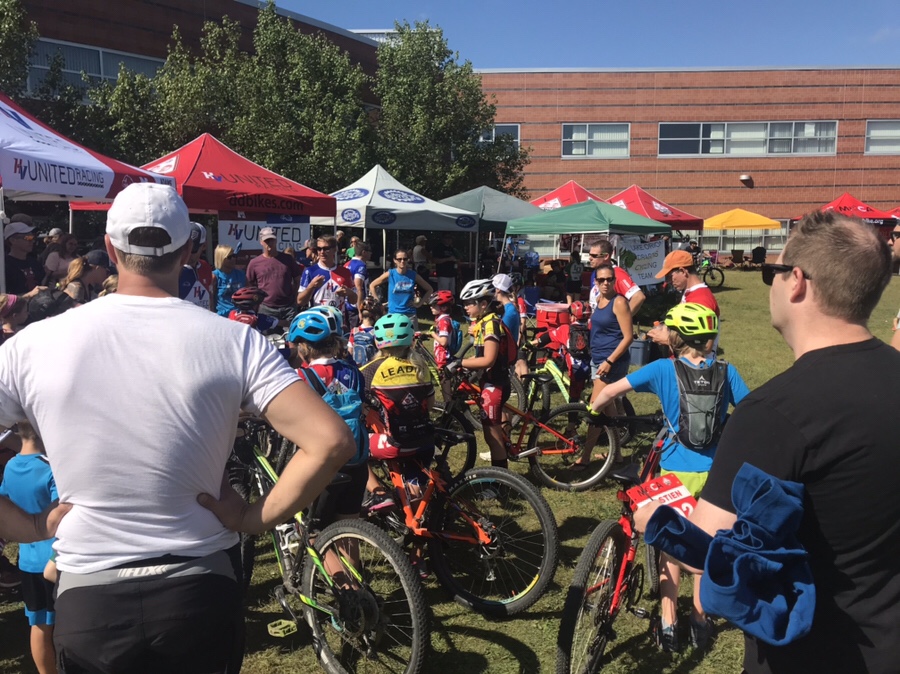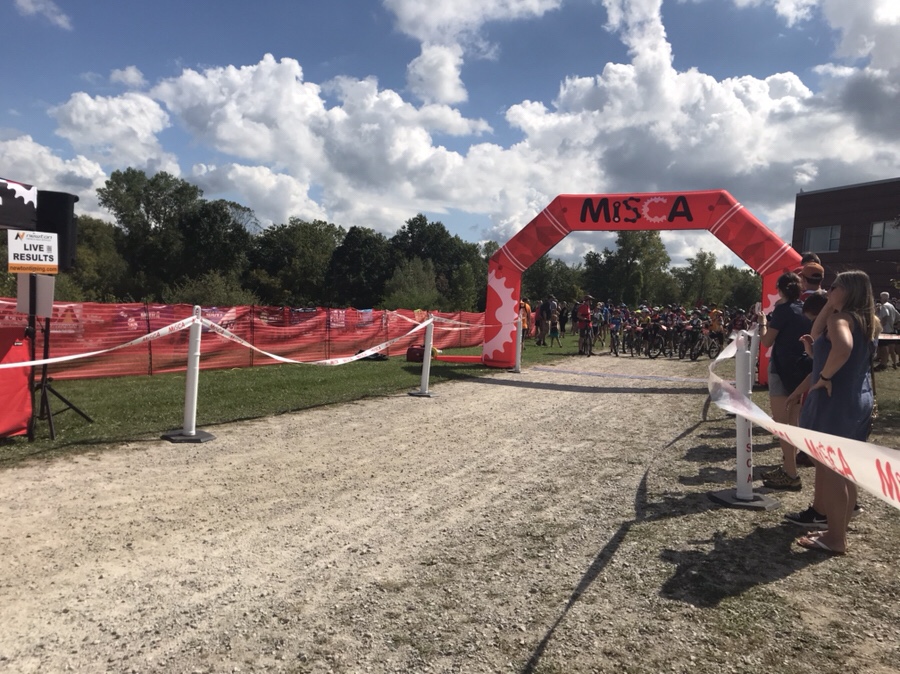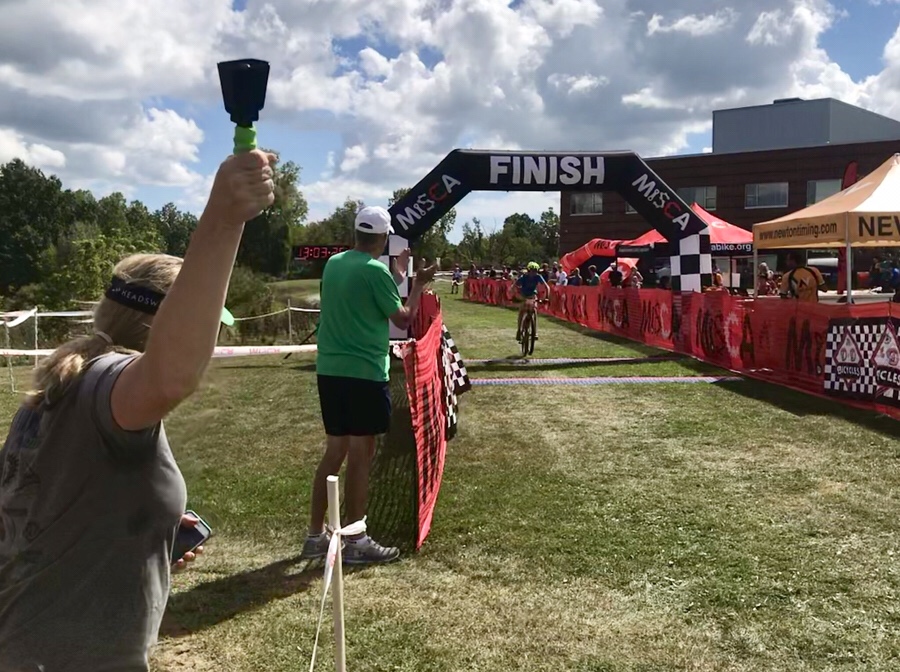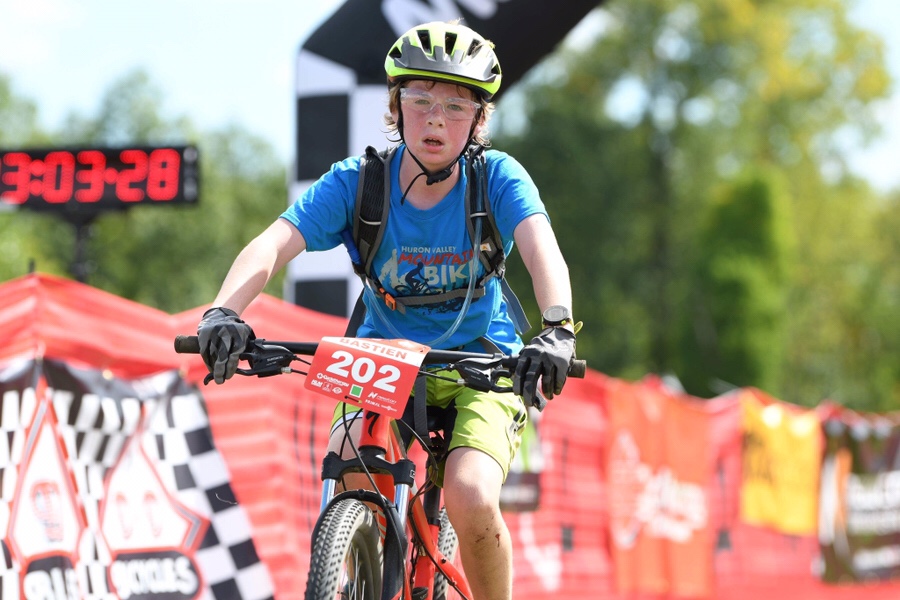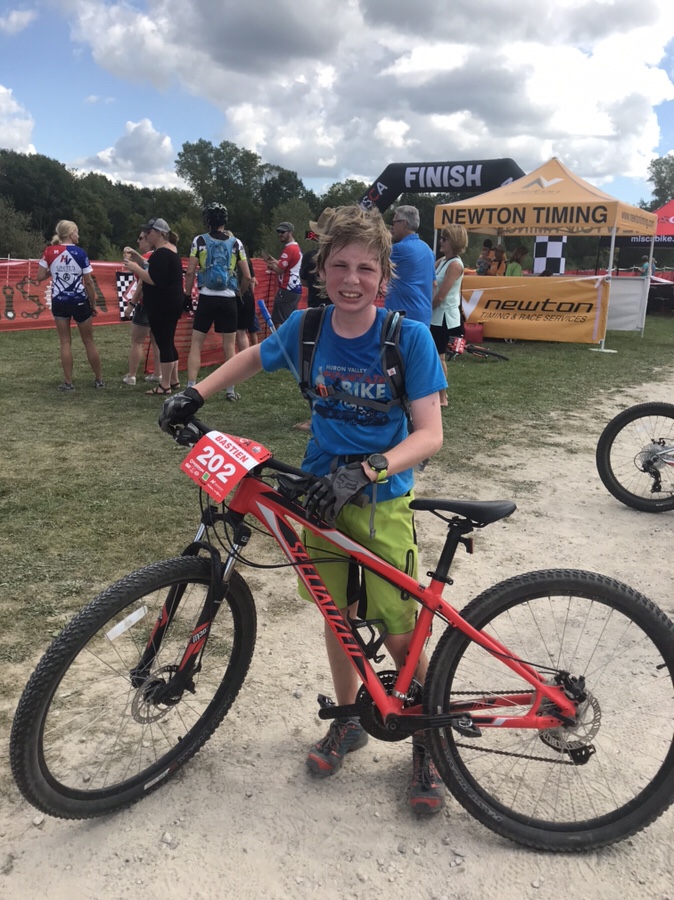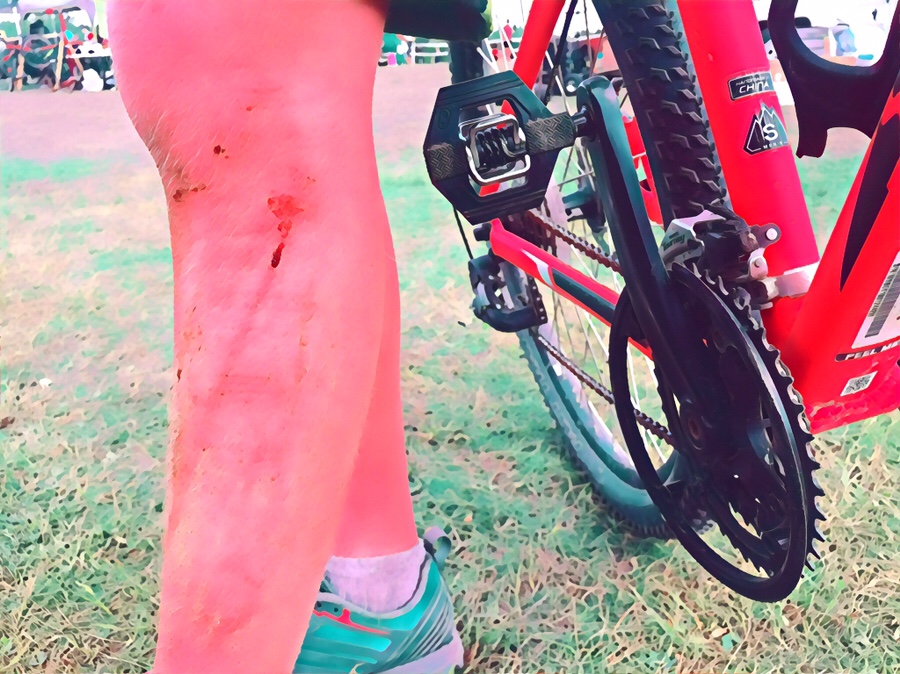 PS. He bunny hopped the finish line. It was adorable.