April 29th . 2018
DQ Trail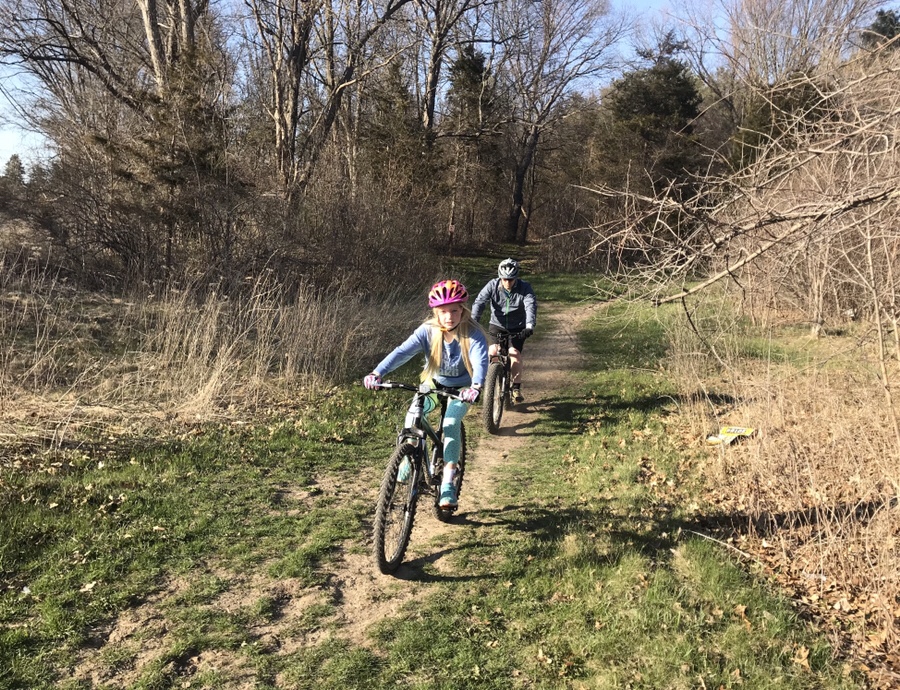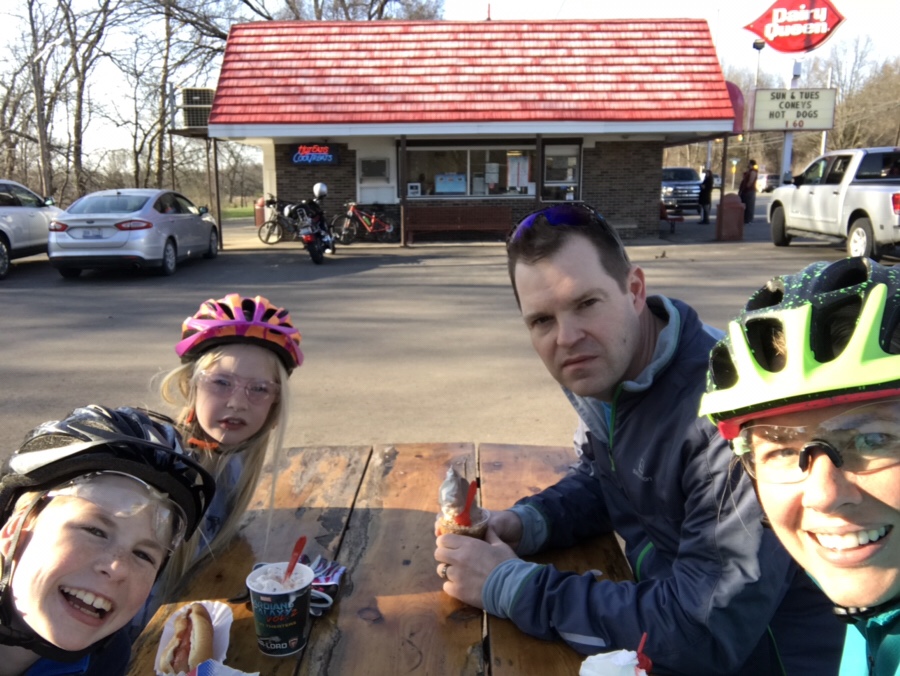 It never gets old… the ride through the woods to Dairy Queen. Well, especially not in April. We're looking for every opportunity possible to help Hadley increase her endurance, and this particular route is motivating for sure.
There was at least one hilarious moment 'round the picnic table when Bastien was raring to get back on the trail and Hadley was still about halfway to go on the Blizzard we thought she'd never actually be able to finish (but she insisted on giving it her best shot). After a painfully slow bite, she told Bastien he should have eaten slower. He gave the most bemused little laugh and assured us all he ate as slow as he could.
It was extremely funny, but you might have to know Bastien at least well enough to understand that he only ever eats like the foxes in the movie Fantastic Mr. Fox. Let it go down in history as that one moment in time when we all understood and accepted one another exactly as we were.