December 7th . 2017
Advent Calendar
You are pretty familiar with my long Advent calendar saga by now. The absolute bane of my existence. This year however, I felt like a master. Ninety percent of the gifts I gathered fit inside the tiny doors! This is a feat I have never been able to pull off, and it spurs me on toward a 100% goal for next year. I think I can do it, people!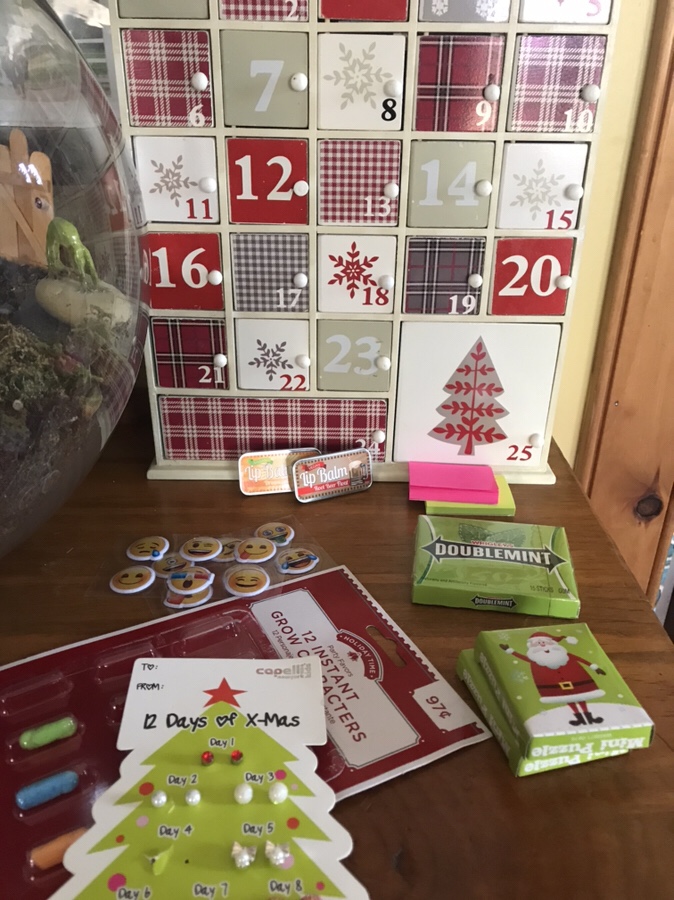 The other piece of this story you should know is that the day Bastien opened up a door and found tiny post-it notes lovingly waiting inside for his delight… he drop kicked them across the kitchen in disgust. For real.
It is funny now that I've had all week to calm down about it.