March 7th . 2017
U-N-I-T-E-D!
Orchard Lake United '07 White Phantoms have officially won the playoffs. As in all of them. Every game. Even when their stellar goalie couldn't make the last game because he was in the school play.
So very exciting! They have back to back tournament weekends ahead and I can't wait for all that good, good energy.
Also of note… Bastien scored his third goal! Not even a minute into the game! This was supposed to be his Tootsie Roll Goal, but we couldn't find a big Tootsie Roll on such short notice. So he settled for a Third Goal Toblerone instead.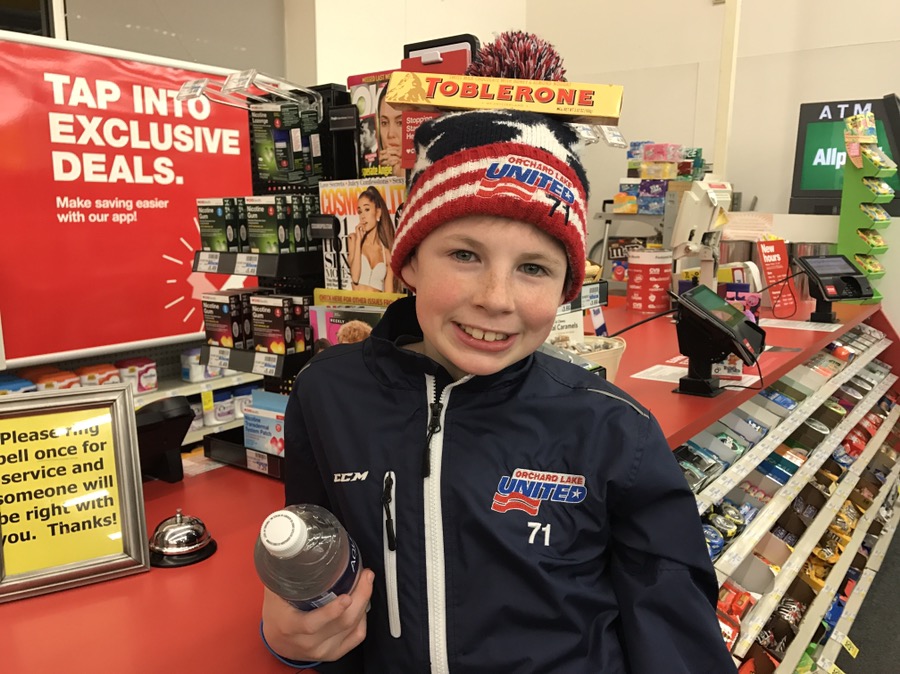 He shared some with me, his trusty equipment manager and chauffeure extraordinaire. Not to brag or anything. But seriously, if it weren't for all my loyal service, he never could have gotten that third goal, right?
Jokes aside, I am so very proud of this boy.