January 5th . 2017
Epic Playdate
The kids each had a friend over all. day. long on Thursday. For me, that meant crossing almost every item off my around-the-house to-do. Even though I did take breaks to make some pretty fab bath bombs with the girls and of course making the obligatory cookies and (less in-demand) lunch.
So with all that accomplished I had time to do a whole Bible study with my mom. And snuggle much with my dog (who doubles as a great assisted stretch partner as it turns out).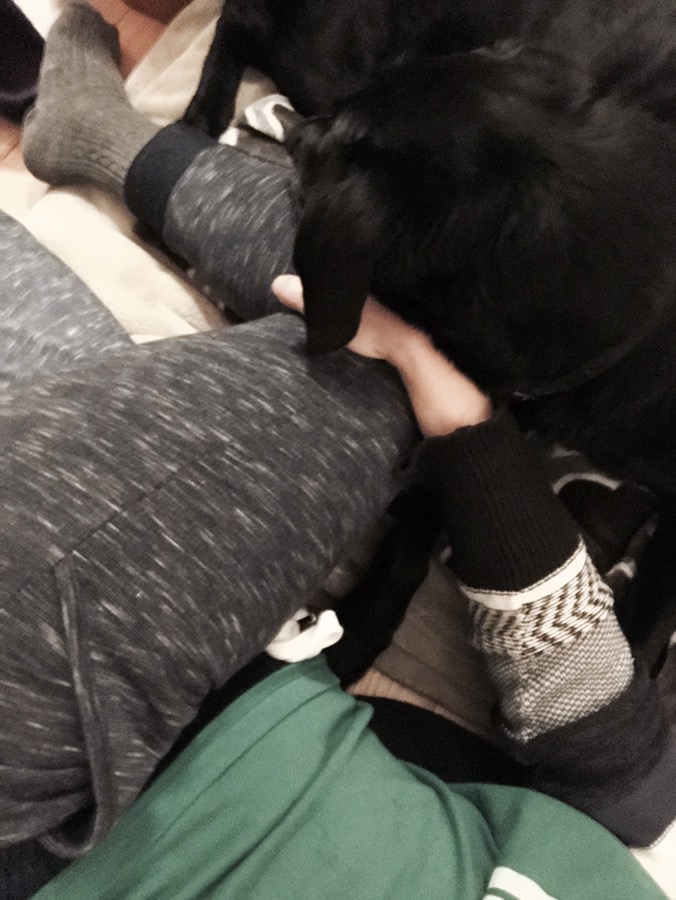 And last but not least, READ. I have found my next perfect book for winter, people. So, shhh.
And happy weekend.