December 13th . 2015
Gettin' Our Christmas On
Apparently I've become the slacker mom since I failed to secure tickets for any Christmas event last August. Everything is booked solid through the 25th. I'll always remember 2015 as the year Christmas sold out. Also, as the year I completely missed the Cool Yule festival in the city where the kids go to school, instead driving around our neighborhood looking at "boring" (direct quote) lights because I couldn't come up with a better idea. This works to my advantage though, just you wait.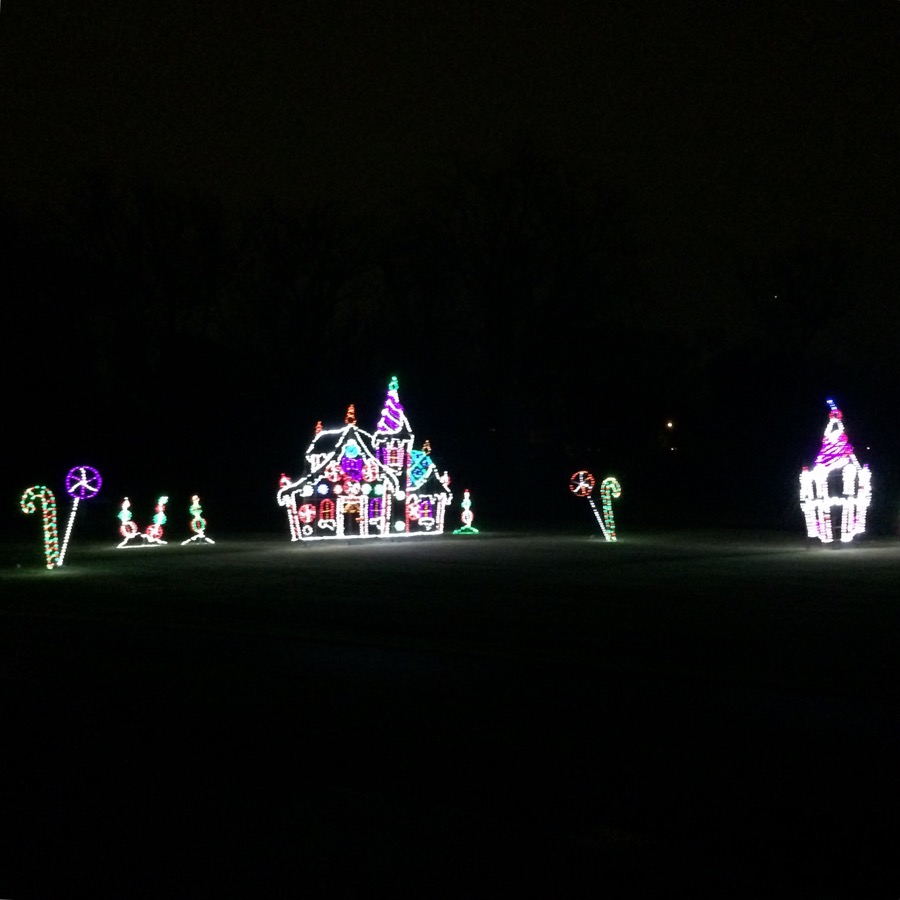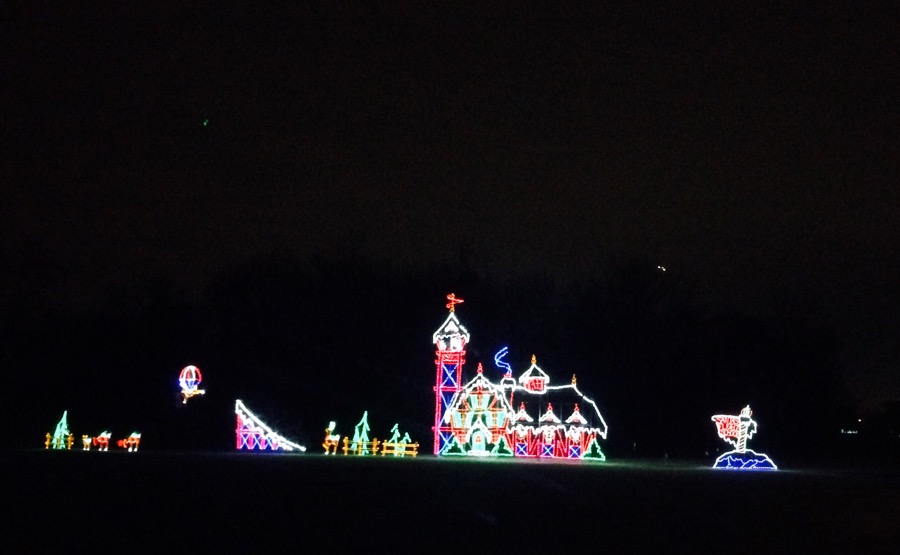 Refusing to be beaten two weekends in a row, I scrounged together a plan that took us to Ann Arbor, Westland and Plymouth all in the same afternoon.
Top of the list were the Hines Park Lights. They were 100% more impressive than they otherwise would have been, thanks to that boring drive last week. Plus, we hit the timing just right, arriving 15 minutes before opening and thus only having to wait that long to get started. The line behind us was impressive. And thanks to 60 degree temps (!) we rode mostly with the windows down and the sunroof wide open. I'll remember it always. Partly because I've written it down. And also because the kids were so impressed and begged to come back next year. Icing the cake with "I LOVE your ideas, Mommy" (Hadley).

We also zipped through Plymouth's Walk of Trees on the way home which was new to us. But it was awkward since they were holding a candlelight memorial service there at the same time and we felt a little like classless funeral crashers to be honest. I'd still recommend it, but probably on another night. Unless of course you are there to remember someone.
I'm pretty much feeling like Christmas can start now. But don't quote me on that.