April 19th . 2015
Mountain Bike For Life
First real ride at Murray Lake sans lightning storm!
And…on our way to Hickory Glen…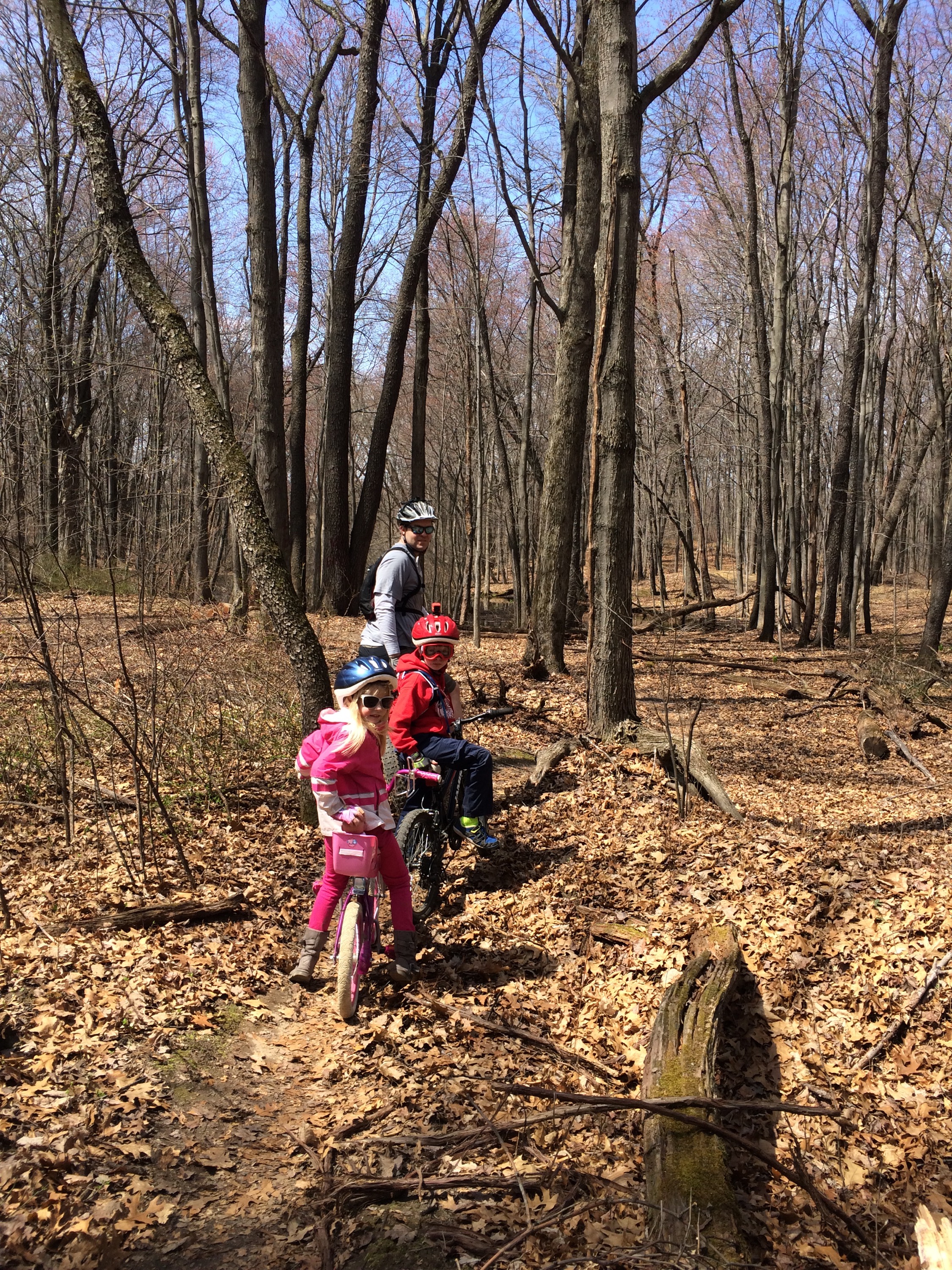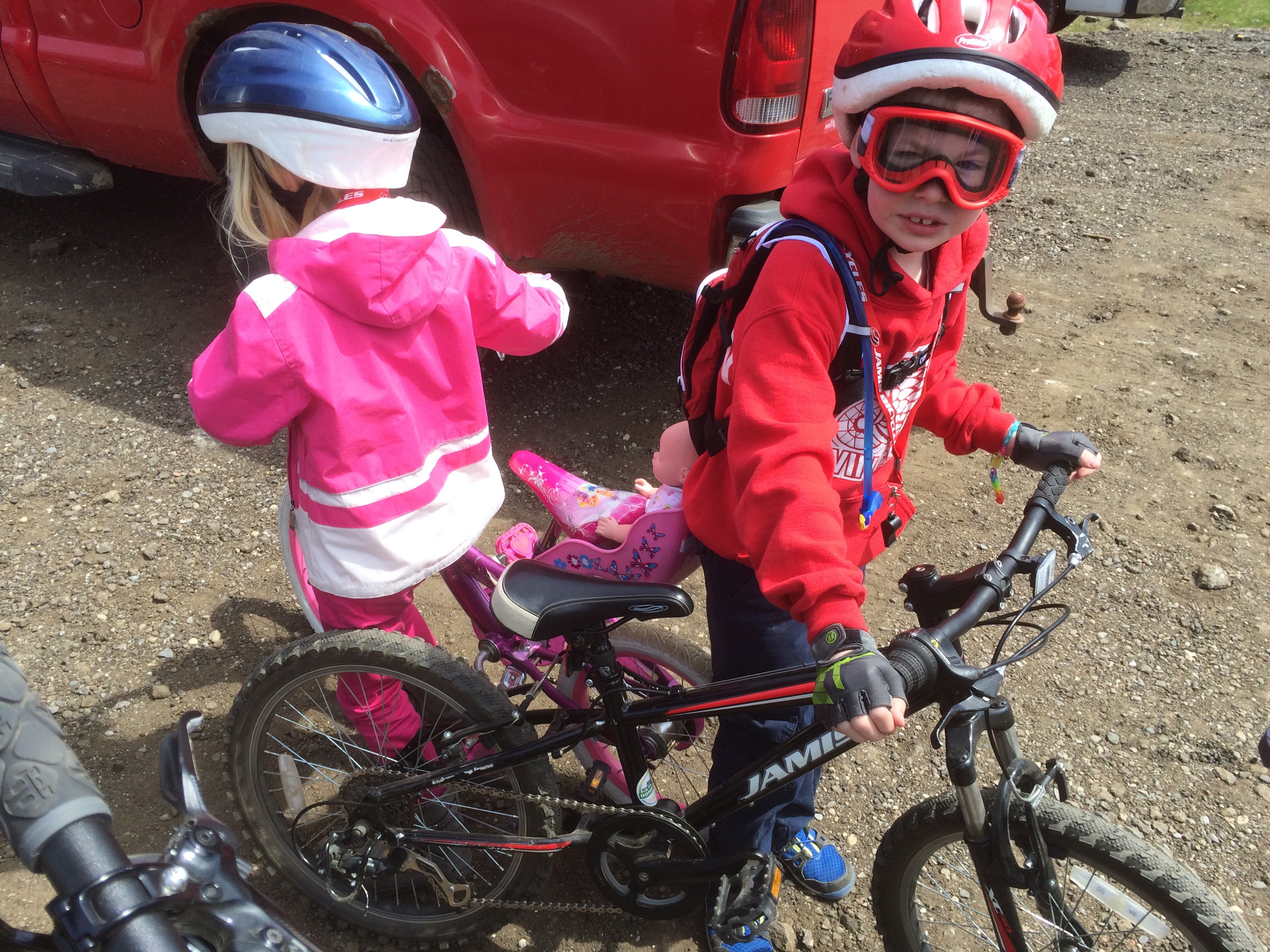 It's happening. There is so much mountain biking going on right now. Of utmost importance, we are all mountain biking together and it is the most amazing family realization to date. There is no feeling like riding behind your five-year-old Hadley on her little Huffy Disney Princess bike (with baby "Fireworks" riding on back) and just watching a miracle unfold right before your eyes. Either mountain biking is a lot more intuitive than we give it credit for, or the muscle memory is handed down through DNA. Either way, it is truly a miracle in bravery and skill to witness and I wish you all could have the joy.
(Except for that one part where Bastien careens off a bridge. I will not wish watching that upon you).