January 18th . 2017
There's probably nothing better than teaching yoga in January! People are just so eager and receptive to being good people. My little Soul Stretch community is fired up about feeding the hungry with me and it makes my heart swell with love.
I feel the Holy Spirit using me to inspire people to do "beautiful things for God" every day. Using whatever gifts they've been granted and discovering it's not as hard or daunting as they thought to make a difference, one little step at a time.
Right now I'm feeling so much creative satisfaction posting a Feed the Hungry Tip each class day on Facebook. Feel free to peruse them here.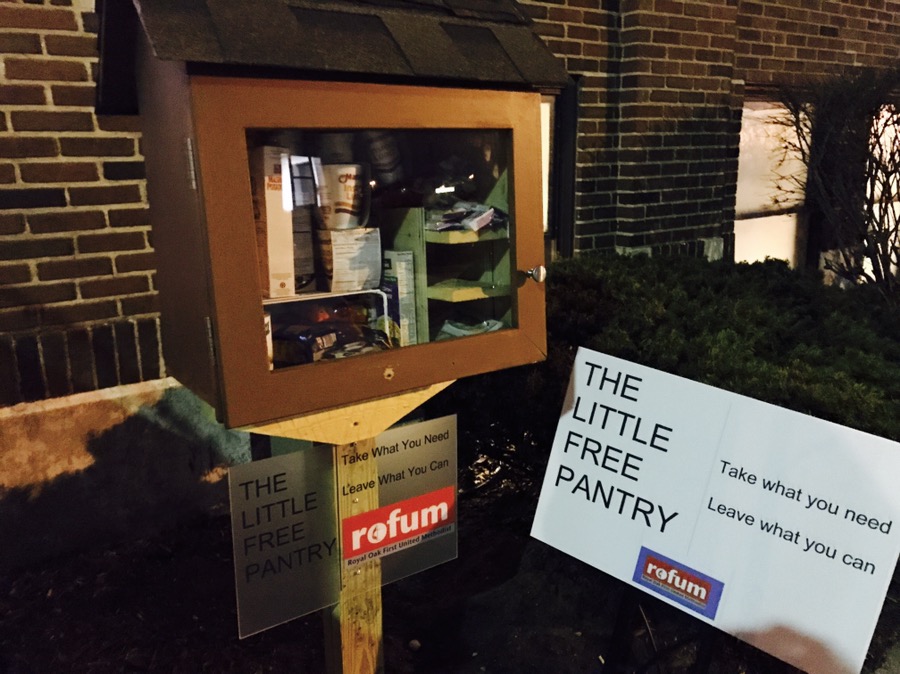 One very cool thing that has already happened is that on the exact same day I decided to post about The Little Free Pantry movement, one just popped up at the church where I was teaching. So now it's easier than ever to help the world out, right in the midst of your day, and feel the truth that God will use you to bring this good life you're living to others.
That particular church (Royal Oak First UMC) has a catch phrase that just feels so relevant to all this. So I'll leave you with it for today:
God loves you. And there's nothing you can do about it.