October 21st . 2014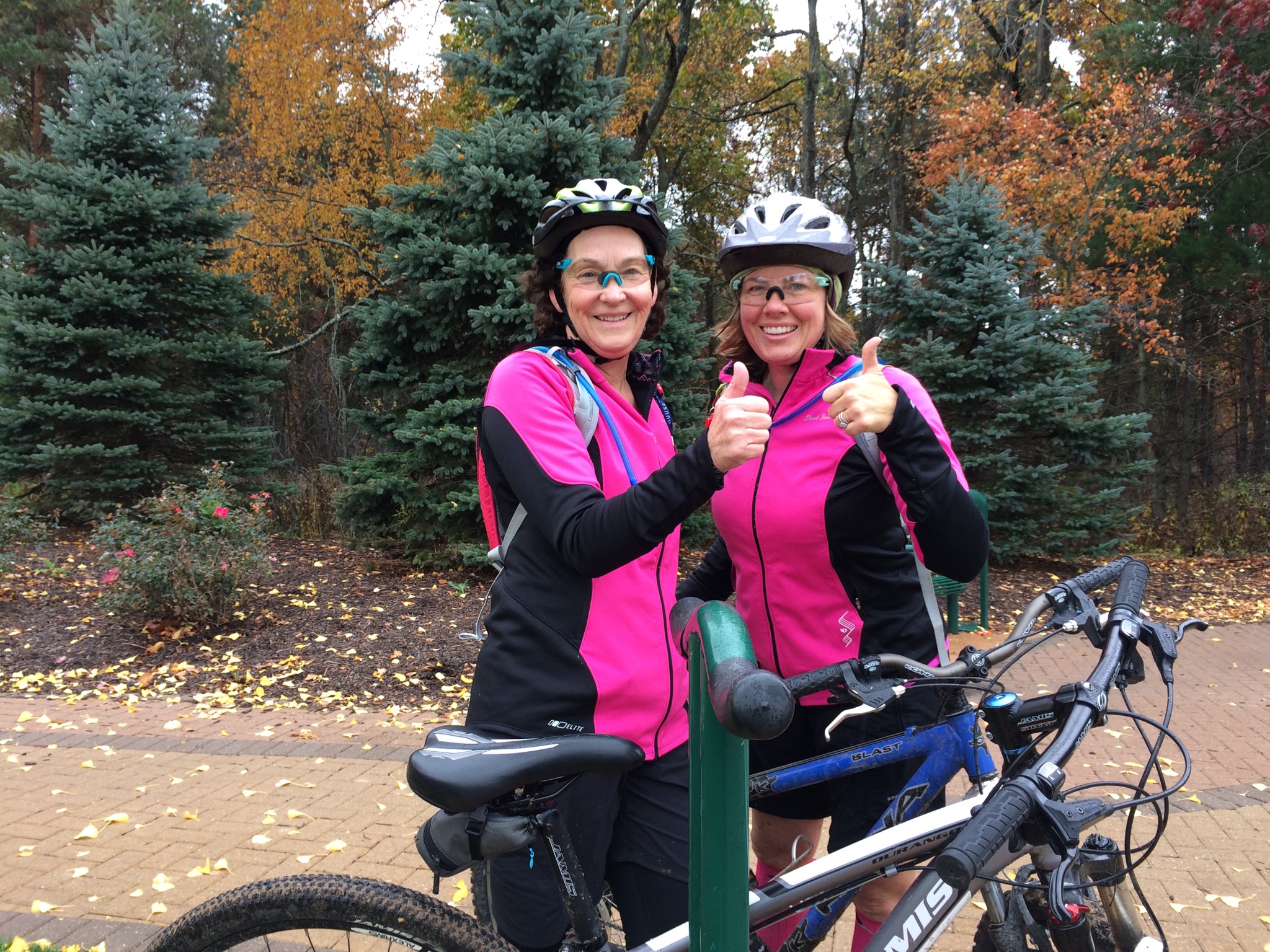 I don't know how I got so lucky to be able to spend Tuesday morning with my mom and Tuesday afternoon with my dad. Whatever the reason, I feel completely full.
My mom and I had the greatest time in the early morning sitting in her Jeep at the trailhead swishing the windshield until there were fairly any rain drops on it so we could head out to ride miles of beautiful fall trail. Then sit and warm our muddy butts by the toasty fire and fill our empty bellies with autumn squash soup at Panera. This order of events can only be described as my own personal heaven.
Somehow on this already perfect day, I had lined up my dad to come to town and surprise the kids after school. He arrived a little early so I got to talk to him, with no interruption. I actually don't know if this has ever happened since I was a little kid. I have one distinct childhood memory of walking through the woods with him, just talking his ears off, feeling nothing but undivided attention and love, and being so utterly happy to have him for my dad.
Today I found out my dad went to a one room school house through seventh grade… that he and his siblings made up 1/4 of the school's population at times. That they only got to buy chocolate milk on Fridays (though one other family got it every day and he has never forgotten this injustice). And that one of his favorite packed lunches was baked bean and mustard sandwiches. How would I ever know these things that are now precious to me except for this perfect little time together today?