September 3rd . 2015
Bastien called his older girlfriend tonight. He insisted on using speakerphone so I could help. I texted her mom to give her a heads up first. Because how weird is it when a child calls your house but doesn't know that you're actually supposed to speak.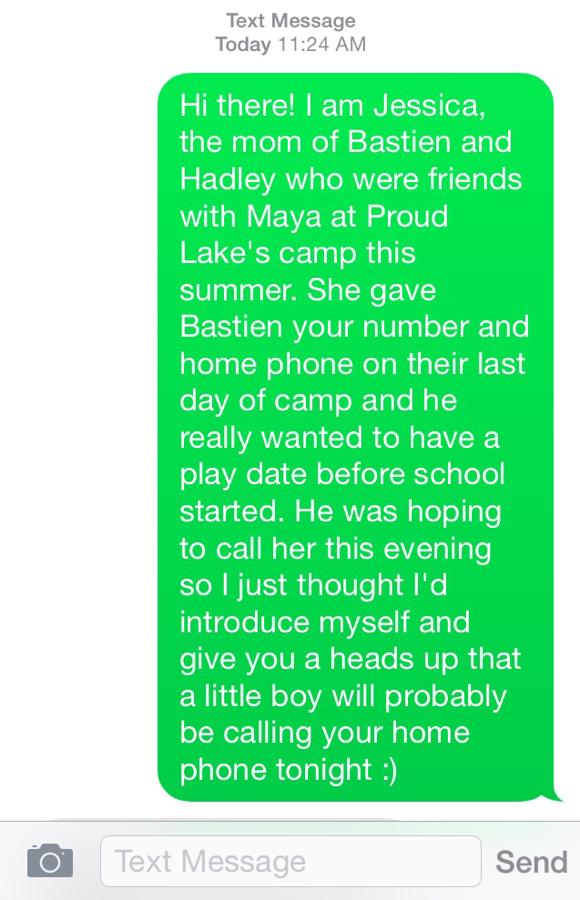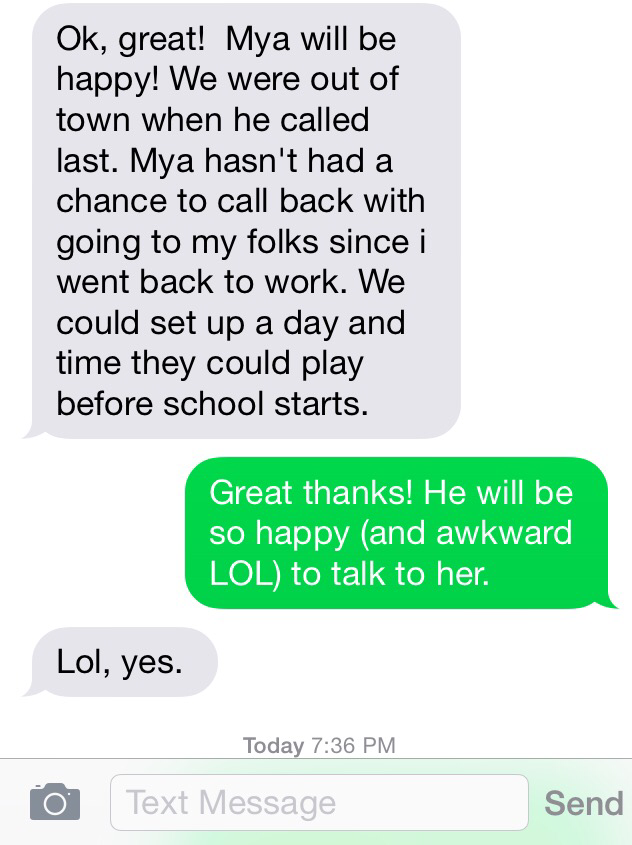 The conversation was every bit as uncomfortable as you're envisioning. But wooohooo we have a play date!